Franklin Roundtable Open Meeting
Lance Lamberton
Founder & Chairman, Cobb Taxpayers Association
"Confessions of a former Libertarian Party Activist"
Thursday, February 11, 7:00-9:00 p.m.
799 Roswell Street, Marietta, GA 30066
Also available via Live Stream on Go To Meeting. Click on the link below:
Please join from your computer, tablet or smartphone.
https://global.gotomeeting.com/join/695001469
You can also dial in using your phone.
United States: +1 (408) 650-3123
Access Code: 695-001-469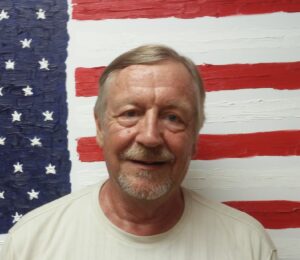 Lance Lamberton
Lance Lamberton, for all of his adult life, and going back even before that, has been active in promoting, advancing and working on behalf of conservative and libertarian causes. His first paying job in the freedom movement was with the National Taxpayer's Union in Washington, D.C., as editor of its membership news journal, Dollars & Sense. He eventually became Deputy Director of the White House Office of Policy Information under President Reagan.
After completing his stint in public service, he moved on and worked in corporate communications for Fortune 500 companies, which included Exxon, Lockheed Martin and Delta Airlines, which took him to New Jersey, Texas and eventually here to Georgia. And while most people would be content to spend their entire professional life on their career in the private sector, Lance just couldn't sit still. While in New Jersey he formed a group called New Jerseyans for A Balanced Budget, whose purpose was to get New Jersey to be the next state to call for a constitutional convention to enact a balanced budget amendment. In Texas he formed a group called Citizens for Reasonable Taxation, which beat back two attempts to raise taxes in his community. And in Georgia he founded the Cobb Taxpayers Association, which as you can imagine, was established to reduce taxes and government spending on the local and state level.
Through it all, he has been active in the Libertarian Party on both the national and local level. But something has happened to Lance that has caused him to have an epiphany over this past association, especially in light of recent events. He recently had an article published in The American Spectator entitled, "Libertarian Party: RIP," and that was before the recent debacle in Georgia's two U.S. Senate races.
Lance is suggesting a new paradigm in political strategy and tactics that hopefully can avoid, going forward, the precarious, and his view, dangerous precipice now facing all Americans.