One of our Franklin Roundtable Board members, William Spencer, is organizing an event to support businesses at The Battery Atlanta due to the cancellation of the All-Star Game. As you may know, the All-Star Game was supposed to be played at the Braves home field on Tuesday, July 13. But Major League Baseball (MLB) moved the game to Denver after the state legislature passed the Election Integrity Act. This was the result of many lies being told about the new election law and the resulting Left-wing "Cancel Culture" headlines and socialist pressure on MLB to make the move. As a result, many business stand to lose thousands of dollars' worth of business.
The event, All-Star Georgians, is outlined below. Make plans to visit a restaurant or other businesses at The Battery on July 13 or 14.
All-Star Georgians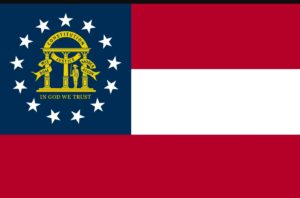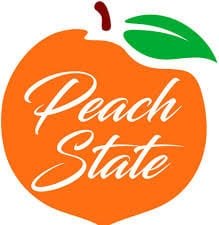 Good morning all! I thought I would take the time to briefly inform you on how All-Star Georgians will be a success. It's up to the people like you and me to make this happen. Here are four topics I need to cover if you can bear with me!
1. The event: I went to talk to the business owners about us coming down on July 13th. To say many were excited is an understatement. During the days leading up to the 13th, but particularly on the 13th, we, the people, must inundate The Battery with good business and good tidings. Remember this is for the servers and people that work there that have missed out on business due to the All-Star Game pulling out. Leave BIG tips and request to speak to the managers to assure them that the people in our community and those of conservative principle will always have their backs.
2. Success: the road to success is entirely up to us. Networking is still alive, ladies and gentlemen! Please pass the word of this page and the event to your friends and charge them to do the same! The key to success of this event is to show in large number at one time at the same place and talk about what we stand for! Take pictures of yourselves getting ready to go. Take pictures of you shaking hands with the managers. Take pictures of your tips and you with your servers. Make the businesses feel like they are loved! Tag all your pictures with the hashtag #ourgeorgiatogether. Post them on social media–Instagram, Facebook–whatever it may be. We will show our impact in physical numbers and also through social media. We will show them we are unified in this effort!
3. Across the state: Don't feel as if this is limited to Cobb County. If you have friends and family across the state tell them to join in! Understand this is not only to help out our businesses, but also a way to make a statement against this "Cancel Culture" we have been experiencing. Invite your friends and family to to do the same in their communities!
4. Have fun: At the end of the day, make sure you have fun! This is a chance for everyone of like mind and good friendship to come together and participate in our community! Eat, drink and be merry! Shake hands, give hugs, share smiles!
Remember this starts with us. I am working my end to bring others into the fold on multiple levels. This is as grassroots as it gets y'all! If we are to succeed it will be through everyone's efforts to bring people in. If you feel so inclined, tag your friends on our Facebook post and invite them to the page. If you have any questions feel free to ask!
The comment sections are a beautiful thing!
Everyone have a blessed day. Here is to great things to come!
William Spencer