Franklin Roundtable Federal Task Force Welcomes
Harold Earls




Candidate for Congress




6th Congressional District
7:00-9:00 p.m., Thursday, June 10, 2021
799 Roswell Street, Marietta GA 30060
(2 blocks west of the Big Chicken)
PLEASE RSVP (see below)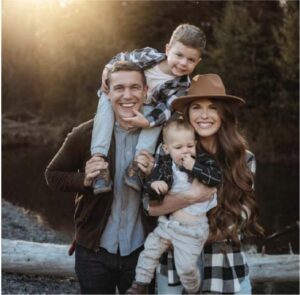 Harold Earls is a former Airborne Ranger qualified
Captain who served as the Commander of the Guard at
the Tomb of the Unknown Soldier. Prior to that, he led
the first Army team and a combat wounded amputee to
the summit of Mount Everest. Harold was an All
American Captain of the West Point Baseball team,
recipient of the George Smythe Leadership Award and
twice named ABC News Person of the week.
Most recently, he wrote a book, alongside his wife
Rachel, titled "A Higher Calling," which has gone on to
become a USA Today National Bestseller. His family has
a popular YouTube channel, Earls Family Vlogs, with
more than a million followers across multiple platforms,
where they share their daily life and faith as a family.
Harold is a 9th generation Georgian and grew up in Roswell
and Forsyth county. He now has turned his focus on
building a movement to continue guarding the freedoms
and liberties that so many have died defending.
You can also dial in using your phone.
United States: +1 (224) 501-3412
Access Code: 579-838-069
Join from a video-conferencing room or system.
Dial in or type: 67.217.95.2 or inroomlink.goto.com
Meeting ID: 579 838 069
Or dial directly: [email protected] or 67.217.95.2##579838069
DONATE
We welcome your contributions to further the cause of individual liberty
and constitutionally-limited self-government.
To make a donation, send a check or money order to:
Franklin Roundtable, P.O Box 681985, Marietta, GA 30068-9998.
Thank you.
James Madison, Federalist No. 45
"The powers delegated by the proposed Constitution to the federal
government are few and defined. Those which are to remain
in the State governments are numerous and indefinite."