Open Meeting
with guest speaker
Ron Sifen
Thursday, July 8, 2021
7:00 p.m.
799 Roswell Street, Marietta
(See below for directions about joining the meeting online.)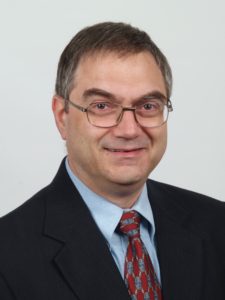 Ron Sifen
 Ron will discuss the cityhood movement in Cobb County and the upcoming Mobility SPLOST.
Ron Sifen is a community advocate. He works on traffic issues, zoning and development issues, tax and budget issues, and other issues that impact the citizens of Cobb County.
Ron has served on numerous Cobb County advisory committees, including CobbLinc Transit Advisory Board, Cobb County's Braves Task Force, the citizens advisory committee for the Cobb Comprehensive Plan, as well as Cobb's Comprehensive Transportation Plan. Ron also served on the advisory committee for GDOT's Revive285 project. Ron has also been working on the Vinings cityhood effort.
Ron has been writing columns on traffic issues and other taxpayer related issues for the Marietta Daily Journal for the past 12 years.
Cobb County has recently begun working on putting together an additional new Special Purpose Local Option Sales Tax for transportation issues, which is being referred to as a Mobility SPLOST. This new tax is expected to be on the ballot in November 2022. This would be in addition to the new SPLOST which was approved by voters in November 2020.
At the July 8 Franklin Roundtable meeting, Ron will lead a discussion on two issues.
There are four new proposed cities in Cobb County: City of East Cobb, City of Lost Mountain, City of Mableton, and City of Vinings. Ron will discuss the issues behind these cityhood movements and some of the challenges involved with them. He will also discuss the issues and challenges regarding the upcoming Mobility SPLOST.
You can also dial in using your phone.
United States: +1 (872) 240-3311
Access Code: 851-187-493
Join from a video-conferencing room or system.
Dial in or type: 67.217.95.2 or inroomlink.goto.com
Meeting ID: 851 187 493
Or dial directly: 851187493@67.217.95.2 or 67.217.95.2##851187493
New to GoToMeeting? Get the app now and be ready when your first meeting starts: https://global.gotomeeting.com/install/851187493