***** County and State Watch *****
7:00-9:00 p.m., Monday, August 23rd
799 Roswell Street, Marietta GA 30060
(2 blocks west of the Big Chicken)
Commissioner Keli Gambrill
"The State of Cobb County and Upcoming Mobility SPLOST"
and
Jim Jess
"Five Things Every Citizen Should Understand"
7:00 Speaker
Commissioner Keli Gambrill




"The State of Cobb County and Upcoming Mobility SPLOST"
Commisioner Keli Gambrill was elected in 2018 after a successful campaign based on addressing West Cobb's budget issues and preserving the rural characteristics of West Cobb – conservative views that align with West Cobb residents.
Since her election, Commissioner Gambrill has continued to fight for the community, tackling tough issues from zoning and code enforcement to exposing abuse and fraud.
Keli Gambrill's extensive background in finance has played a major role in her seat, alongside board of commissioners, as the county deals with pension issues and annual budgets. As a creative problem solver, Keli has the ability to analyze and evaluate ideas and make decisions.
Commissioner Gambrill is dedicated to the future of West Cobb, including budget, developments, land use and the preservation of it's historic value – all while enhancing its future.
8:00 Speaker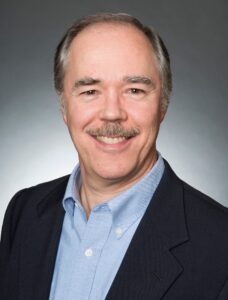 Jim Jess
"Five Things Every Citizen Should Understand"
Jim Jess is one of the founders of Franklin Roundtable and Chairman of the Board of Directors. He has been involved in public policy and grassroots activism since his days at Miami University (Ohio), where he received bachelor's degrees in political science and mass communication. In 1985, he established the Foundation for Constitutional Education, a nonprofit that educates people about our founding principles from a biblical perspective. He continues to serve as its president and maintain its website. Jim worked at the Office of the Governor of Georgia, from 2003-2005, but has spent most of his career in magazine publishing. He and his wife, Jean, have two grown daughters and live in Marietta, Georgia.
In his presentation, Jim will address some of the things we should all understand in order to effectively restore our republic and our Constitution.
Please RSVP to jimtjess@outlook.com
This event will not be streamed online, but we will stream our next event on Sept. 9.