The Federal Task Force Welcomes
Meagan Hanson
Candidate for Congress
6th Congressional District
In-Person or Online
(see below for details for viewing online)
7:00-9:00 p.m., Monday, Sept. 27, 2021
799 Roswell Street, Marietta GA 30060
(2 blocks west of the Big Chicken)
IN-PERSON ATTENDEES
Please RSVP to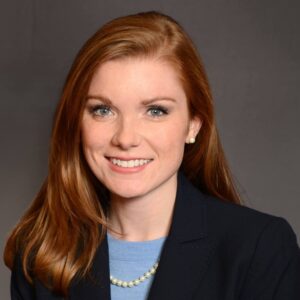 Meagan Hanson
6th Congressional District Candidate
Meagan Hanson is a conservative attorney, pro-business judicial reform executive, and former State Representative who is running to unseat liberal Lucy McBath in Georgia's 6th Congressional District. She earned national notoriety for beating a Democrat incumbent in Georgia House District 80 in 2016 – returning Republican leadership to a heavily-contested swing seat in the 6th Congressional District. 
Since 2019, Meagan has served as the Executive Director of Georgians for Lawsuit Reform – an affiliate of the Georgia Chamber that advocates for a fair and balanced legal system. She currently resides in north Sandy Springs, where she lives with her husband David, also an attorney, and their two children. 
This meeting will be streamed on Facebook Live.
To join the online meeting, go to the
Franklin Roundtable Facebook page
and look for the live stream event. Here is the link:
In-Person Attendees please RSVP to
Franklin Roundtable is a 501(c)(4) nonprofit organization. Franklin Roundtable does not endorse or oppose candidates for office.
We encourage each citizen to inform themselves about candidates for public office and support the candidates of their choice.