Open Meeting
with guest speakerJefrey Breshears
Author and President of The Areopagus
"Critical Race Theory: A Critical Analysis — What Every American Needs to Know"
 Thursday, October 14, 2021
7:00 p.m.
799 Roswell Street, Marietta
(See below for directions about joining the meeting online.)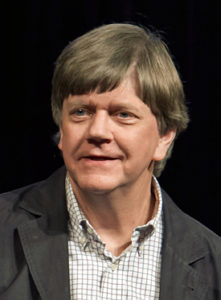 Jefrey Breshears
Jefrey Breshears, Ph.D., is a former history professor and the President of The Areopagus, a Christian education organization in Atlanta that sponsors seminars and forums about topics related to Bibliology, history, Christian apologetics, contemporary cultural issues and literature and the arts. He is the author of:
C.S. Lewis on Politics, Government and the Good Society

American Crisis: Cultural Marxism and the Culture War

Introduction to Bibliology

The Case for Christian Apologetics

Critical Theory and Critical Race Theory: A Critical Analysis
Previously, Dr. Breshears spoke to Franklin Roundtable about Cultural Marxism and C.S. Lewis' ideas on politics and government.
This meeting will be streamed on Facebook Live.
To join the online meeting, go to the Franklin Roundtable Facebook
page and look for the live stream event. Here is the link: