Franklin Roundtable's
Federal Task Force Welcomes
Mallory Staples




Candidate for Congress




6th Congressional District
In-Person or Online
(see below for details for viewing online)
7:00-9:00 p.m., Thursday, Dec 9, 2021
799 Roswell Street, Marietta GA 30060
(2 blocks west of the Big Chicken)
IN-PERSON ATTENDEES
Please RSVP to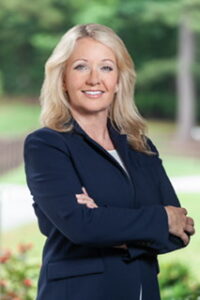 Mallory Staples
Candidate for Congress
6th Congressional District
As a small business owner, educator, wife, and mother, Mallory Staples knows what is important to Georgia businesses and families. Her deep faith and strong, conservative roots will guide her to fight for our Georgia values and reset the American government in D.C. against radical ideals such as critical race theory, defunding the police, and open borders.
Mallory believes that now is the time for Americans to stand up for our country, stop apologizing for our beliefs, and protect our way of life. Her children have inspired her to run for Congress. Mallory intends to protect the American Dream for them and future generations by fighting for the values of freedom, hard work, personal responsibility and faith in God. As a true "Georgia Peach", Mallory was born and raised in Stone Mountain, attending Redan High School and then going on to attend the University of Georgia, where she graduated in 1994. She and her husband Brad have three beautiful children: James, Reagan and John (along with a multitude of family pets).
This meeting will be streamed on Facebook Live.




To join the online meeting, go to the




Franklin Roundtable Facebook page




and look for the live stream event. Here is the link:
In-Person Attendees please RSVP to
Franklin Roundtable is a 501(c)(4) nonprofit organization. Franklin Roundtable does not endorse or oppose candidates for office.
We encourage each citizen to inform themselves about candidates for public office and support the candidates of their choice.