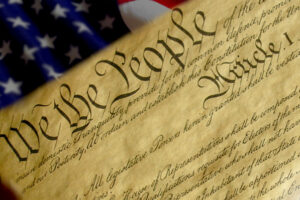 September 17, 1787, was the day the framers of the U.S. Constitution, meeting in Philadelphia, signed the Constitution and submitted it to the states for ratification, or approval. September 17 is recognized in U.S. Law as Constitution Day and Citizenship Day.
To commemorate Constitution Day this year, Franklin Roundtable is releasing a new five-part video, "Five Things Every Citizen Should Understand." The five short videos are now posted on the Franklin Roundtable YouTube channel. The video run times for the five videos vary from about 4 minutes to 9 minutes in length, closely following the article of the same title posted several months ago.
Jim Jess, Chairman of Franklin Roundtable and President of the Foundation for Constitutional Education, prepared the videos for use in educating those who want to understand our Constitution and our founding principles.
Also on the website are 13 episodes of "Poor Richard's Webcast," which were produced 2 years ago. These are thoughtful conversations about a range of policy issues that are still relevant today. The panel discussion included Franklin Roundtable Chairman Emeritus J.D. Van Brink, and former Board members and current Advisory Board members Richard Arena and Matt Schwartz.
Feel free to view all of these videos and share them with friends and associates. The production and posting of video material is one way Franklin Roundtable is educating the public and stimulating public policy conversations in Georgia and around the nation.
Visit the Franklin Roundtable YouTube channel HERE to gain a deeper understanding of the challenges facing our nation and find out how you can make a difference.
Happy Constitution Day!